Stackable Tech Tower
Our homes increasingly use more and more technology. Why do I always have to install another box, with another plug and another data cable when they could all just fit together?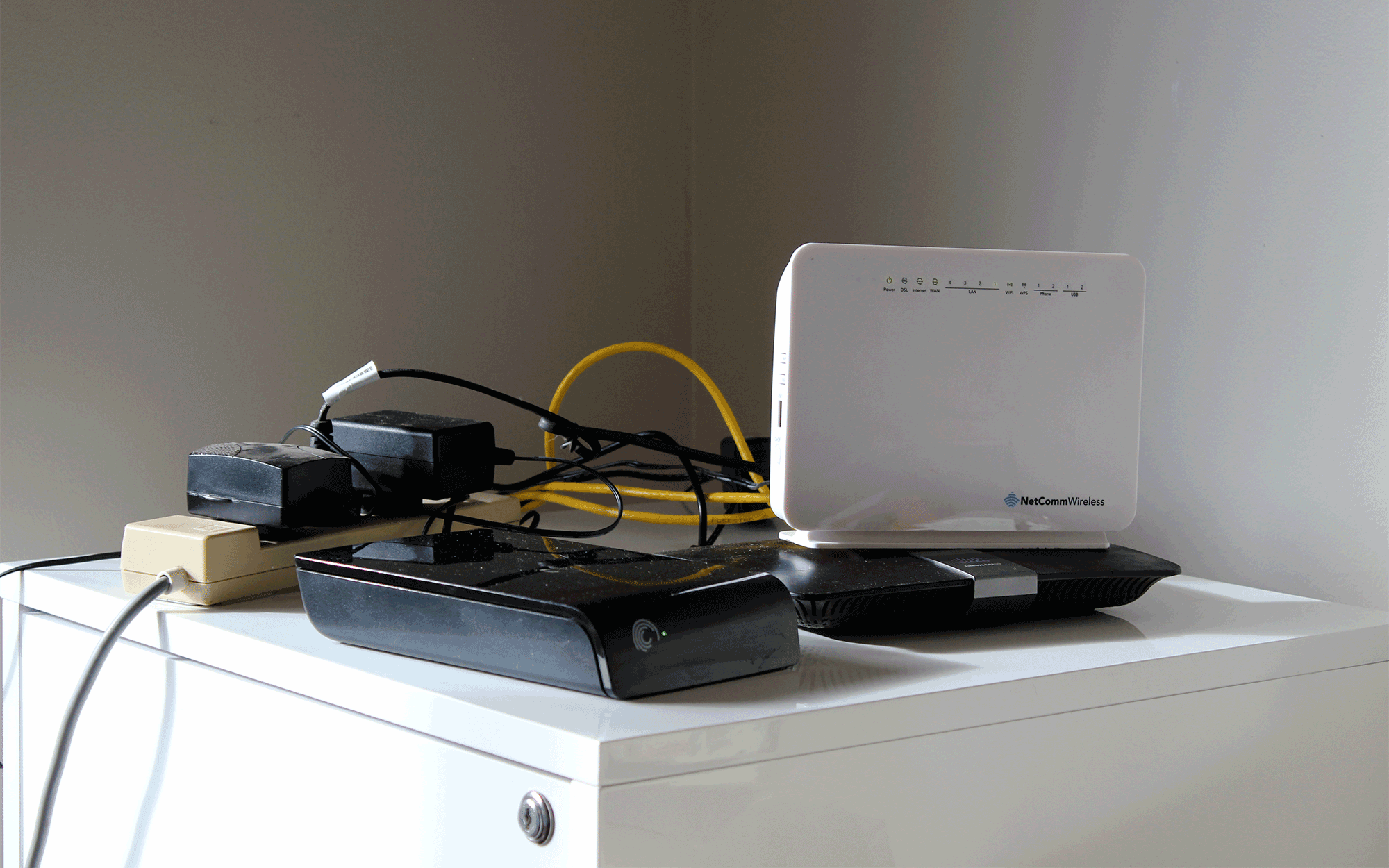 How can this be more efficient?
This is my tech hub. It's a mess of cables, devices and power supplies. As I expand my home network, I need more space, more power points and have more cables to manage.
Stack em' and rack em'
Inspired by commercial server racks, a stack em' and rack em' approach was selected as the most viable method to improve the chaotic set-up that many of us have hidden away in the back corner of our homes.
Soft Forms
The form of the device, both as an individual and as when stacked, must blend in seamlessly to live in the home. Clean and soft forms with neutral CMF selections help to disguise the tower and make the technology less intimidating to everyday users.
Concept A - Modular
All modules share the same external skin, and can be universally stacked together.
Concept B - Semi-Modular
Base/top module with power distribution and controls and separate central modules with each function (modem, storage etc.).
Opportunity C - Inbuilt cable management