Portable Tech Tower
PERSONAL PROJECT
Our homes increasingly use more and more technology. Why do I always have to install another stand-alone box, with another plug and another data cable when they could all just fit together so I can take them with me?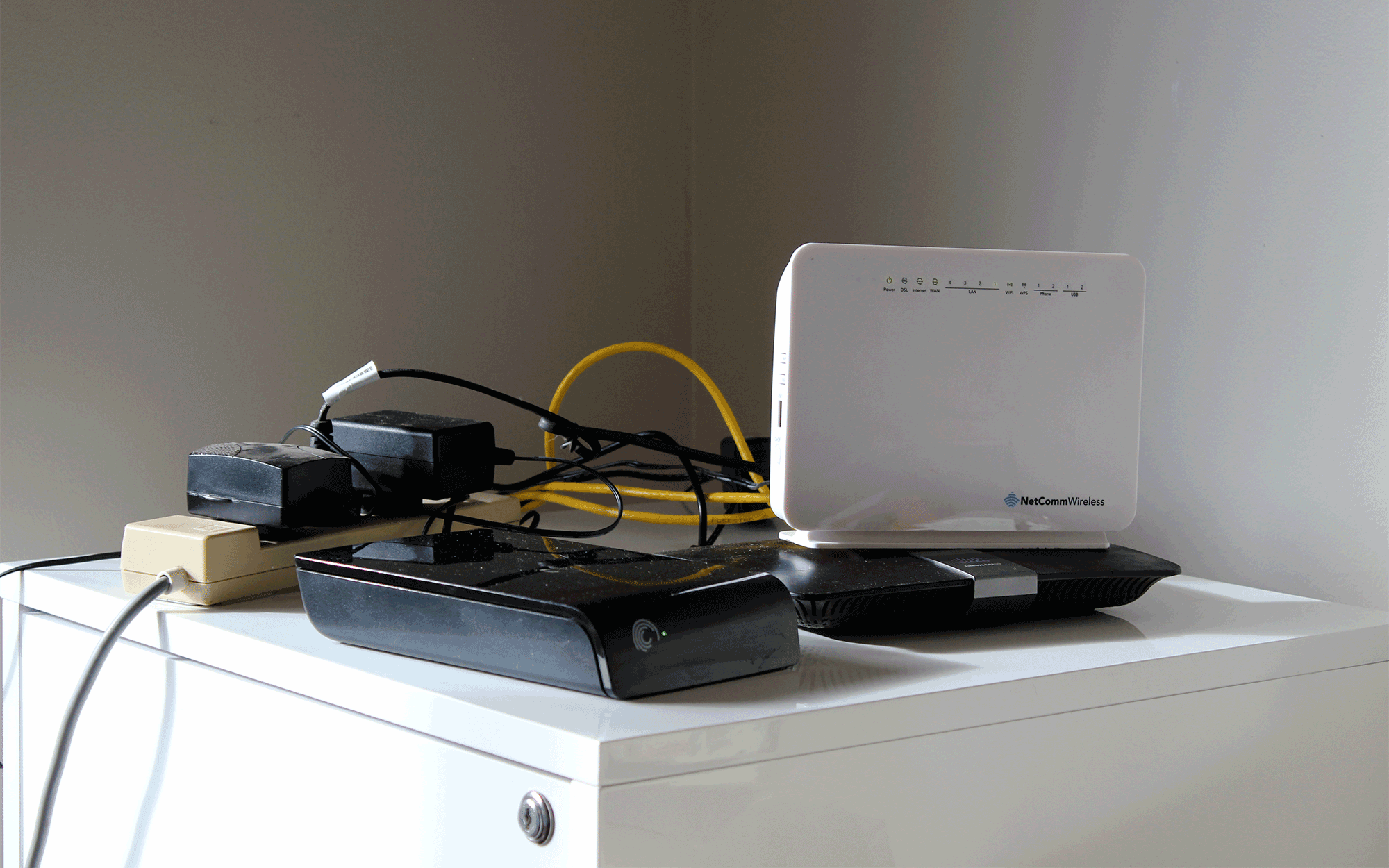 How can this be more efficient?
This is my tech hub. It's a mess of cables, devices and power supplies. As I expand my home network, I need more space, more power points and have more cables to manage. I also need to have portable versions of the same devices for flexibility.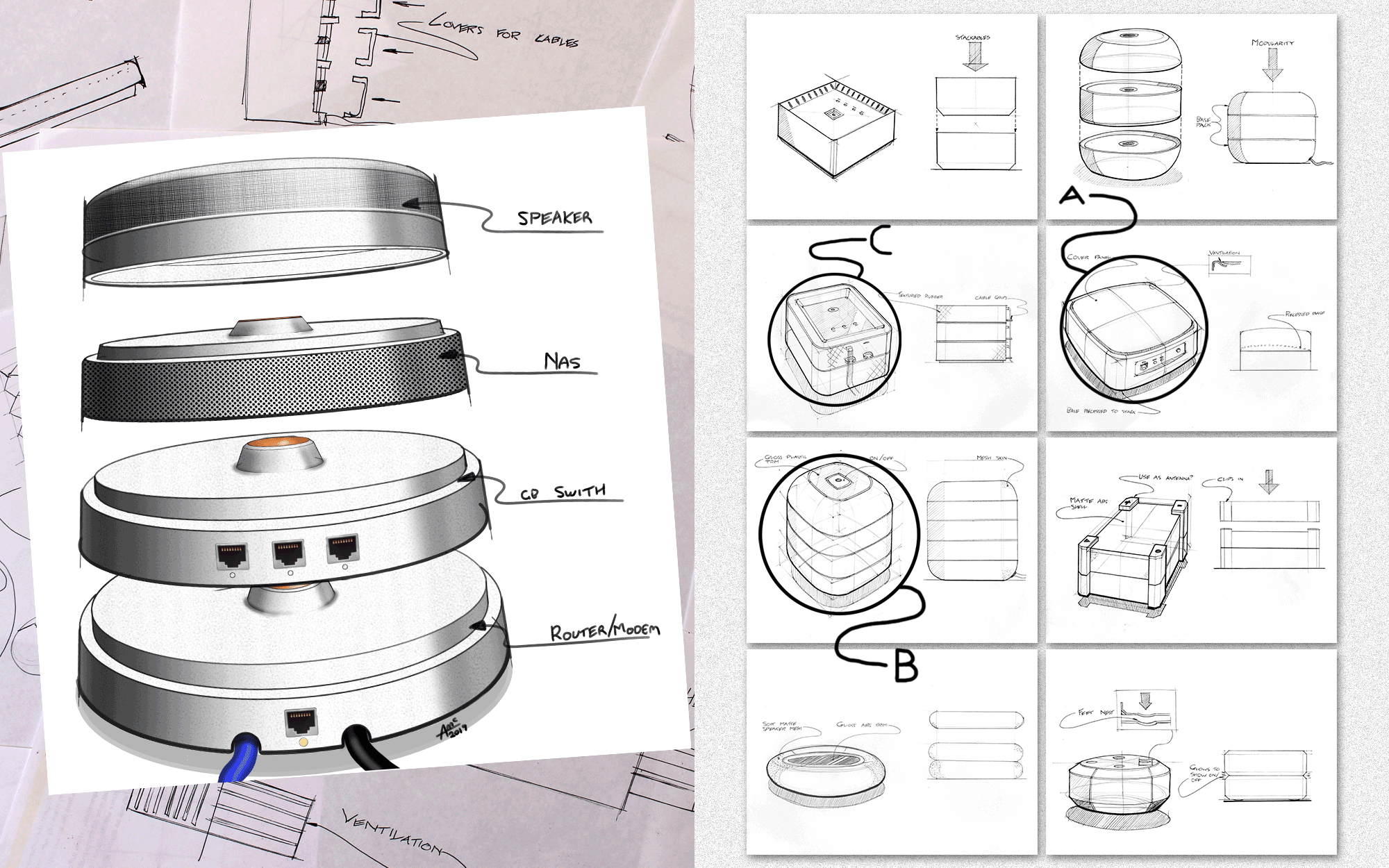 A - Modular
All modules share the same external skin, and can be universally stacked together.
B - Semi-Modular
Base/top module with power distribution and controls and separate central modules with each function (modem, storage etc.).
C - Inbuilt cable management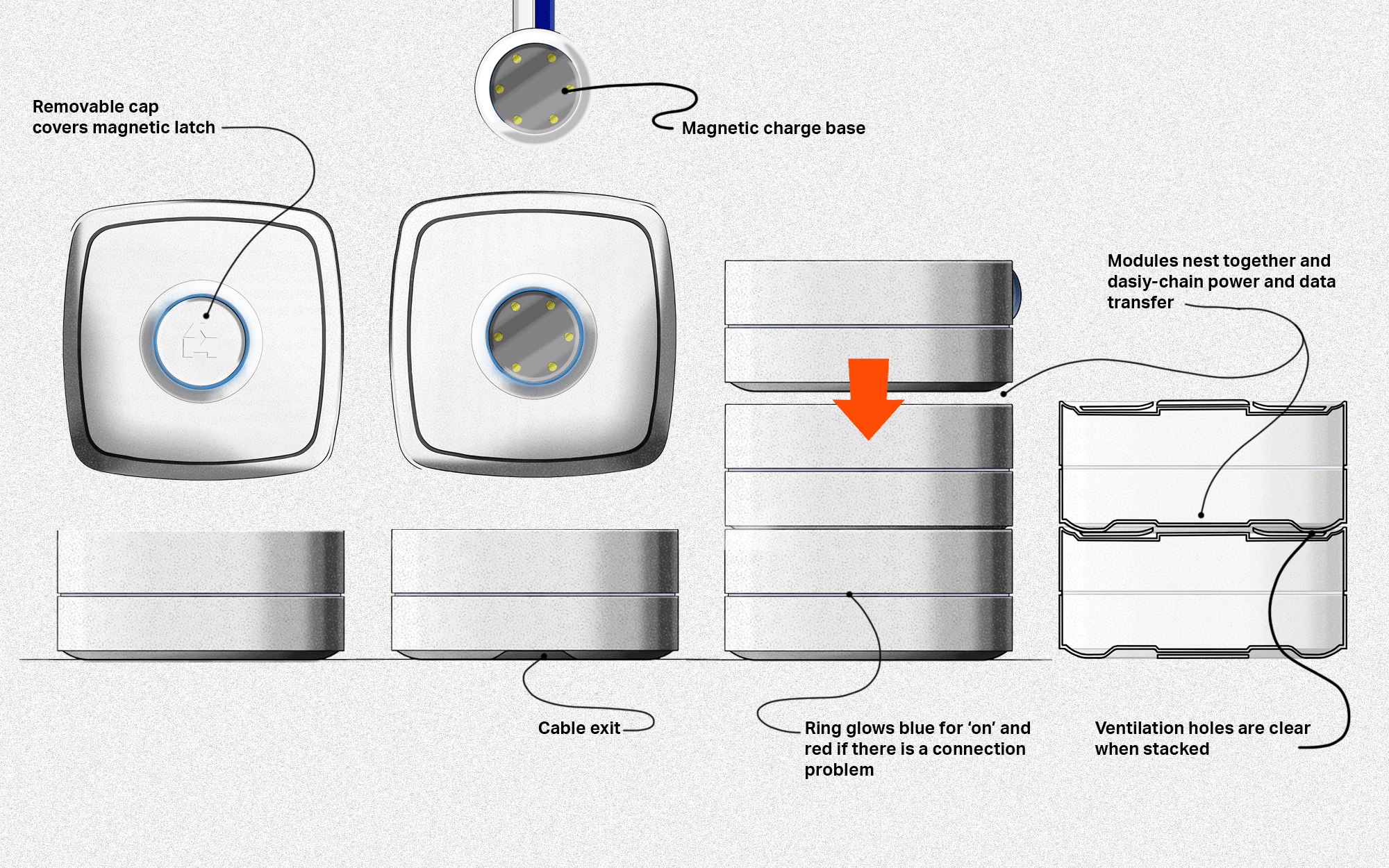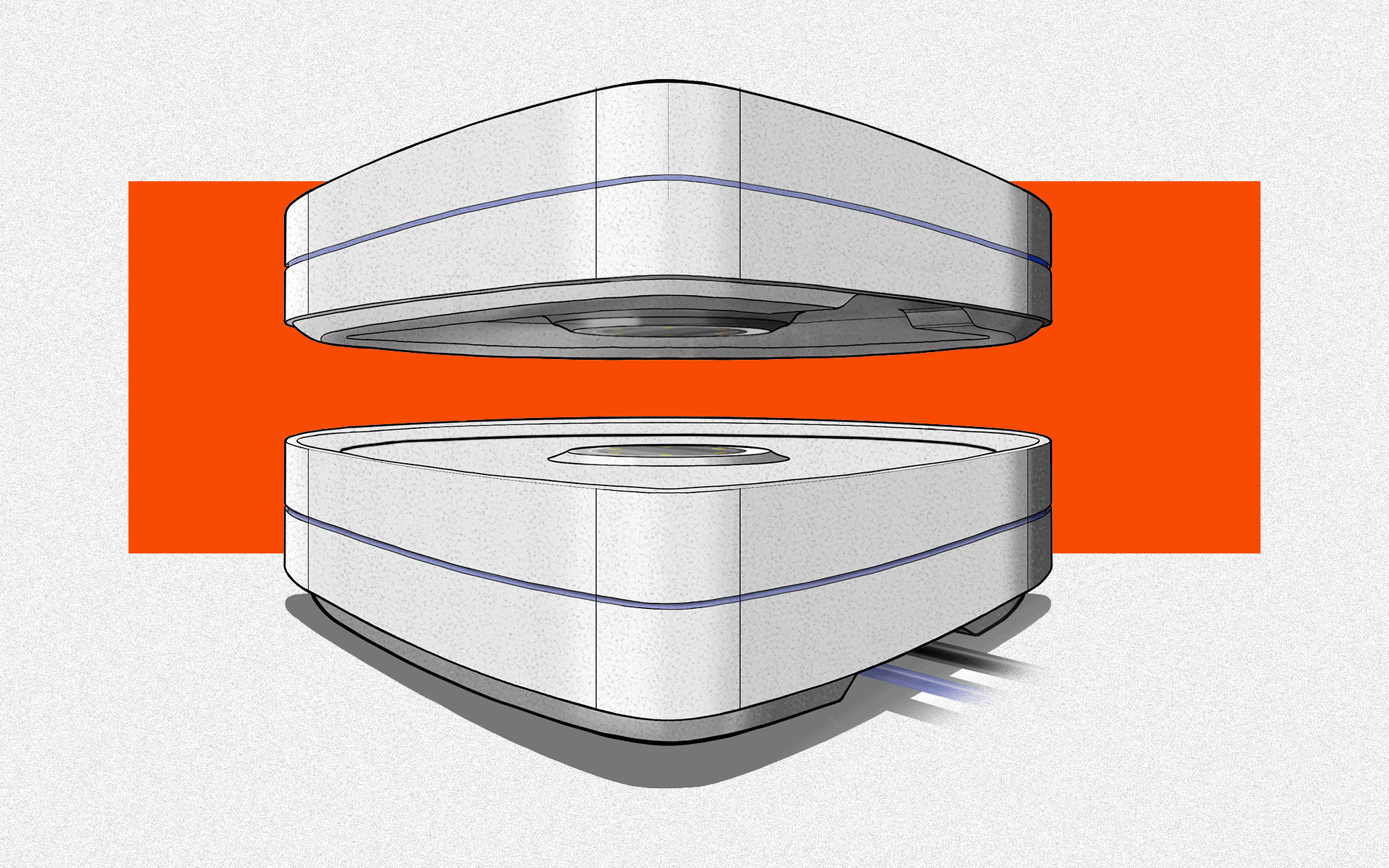 Google Home Mini and Raspberry Pi technical package
Testing the components found that the set-up worked, but identified that the magnetic contacts were very sensitive to position.